This week has been the week of researching through museums, and I discovered this great blog. It is the fashion blog for Metropolitan Museum of Art, although it is no longer getting updated, browsing through its contents is still quite satisfying and inspiring. It has historical dress, and how contemporary designers are translating this and also unusual designs mostly from very well known names like Rei Kawakubo and Vivienne Westwood.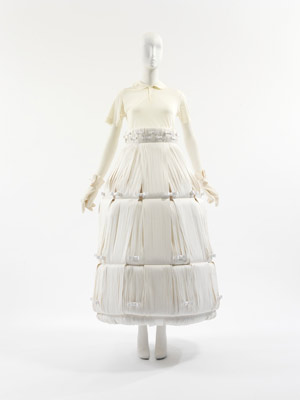 Tao Kurihara 1973 for Tao Comme Des Garcons
Vivenne Westwood 2005-2006 'Propaganda' Dress.
Vivienne Westwood doing such a pretty pink dress?